Casinha Oliveira Ground Floor (AH72)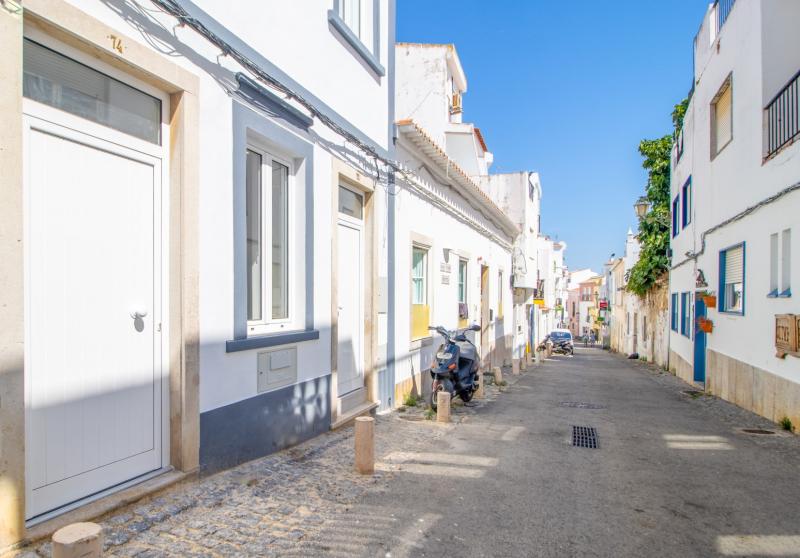 Newly refurbished one bedroom apartment on Rua da Oliveira in the heart of Lagos old town so close to many fabulous restaurants, cafés and shops.
This chic 1 bedroom ground floor apartment of the traditional town house is bright and with a modern décor. The entrance door will lead you to the open space dining area with a fitted kitchen conveniently equipped with an electric hob/oven, washing machine, dishwasher, microwave, kettle, toaster and a Dolce Gusto coffee machine. The living space has a comfortable two seater sofa and a smart TV. Separated by a door is the double bedroom with an en-suite shower room, a wardrobe, a blind and electric sockets by the bed. There is also a small enclosed terrace for laundry.

The two story traditional Portuguese town house was split into two separate apartments, but can also be rented out as one whole house for up to 4 people.

Features: Air conditioning thorough both for heating and cooling, High speed Wi-Fi, a smart TV, linen & towels.

Sleeps up to 2 people.

Excellent location close to many restaurants, shops and bars and walking distance to the beach. Ideal place for those who like a lively location of a city centre.

Lagos is the ideal place for those who enjoy the sea. You can surf, kayak, paddle board and go on a boat trip visiting the beautiful caves.

Walking distances:
Praia da Estudantes beach: 700m
Nearest supermarket Danini: 400m
Lagos bus station: 1km


From:
€850/month
RATES:
*Rates shown refer to a minimum of 3 months between November and March. For other months/durations of stay, rates will differ.
Nº Licença Alojamento:
144704/AL
ENQUIRE NOW
PROPERTY MAP
ENERGY RATING: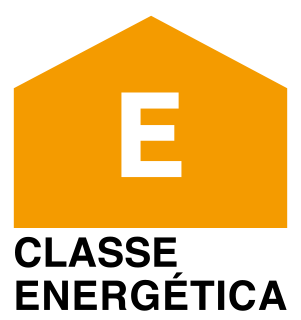 PROPERTY FEATURES:
Construction Area: 40m2
Equipped Kitchen
Air Conditioning
Cable TV
Hairdryer
Walking distance to amenities
Close to Beach
Walking distance to bus & train stations
Coffee Maker: Capsule
Microwave
Walking distance to restaurants
Dishwasher
Washing Machine
Open Space kitchen
WiFi Internet Access
Availability
September 2023
S
M
T
W
T
F
S

1

2

3

4

5

6

7

8

9

10
11

12

13

14

15

16

17

18

19

20
21
22

23

24

25

26

27

28

29

30
October 2023
S
M
T
W
T
F
S
1
2
3
4
5
6
7
8
9
10
11
12
13
14
15
16
17
18
19
20
21
22
23
24
25
26
27
28
29
30
31
November 2023
S
M
T
W
T
F
S
1
2
3
4
5
6
7
8
9
10
11
12
13
14
15
16
17
18
19
20
21
22
23
24
25
26
27
28
29
30
December 2023
S
M
T
W
T
F
S
1
2
3
4
5
6
7
8
9
10
11
12
13
14
15
16
17
18
19
20
21
22
23
24
25
26
27
28
29
30
31
January 2024
S
M
T
W
T
F
S
1
2
3
4
5
6
7
8
9
10
11
12
13
14
15
16
17
18
19
20
21
22
23
24
25
26
27
28
29
30
31
February 2024
S
M
T
W
T
F
S
1
2
3
4
5
6
7
8
9
10
11
12
13
14
15
16
17
18
19
20
21
22
23
24
25
26
27
28
29
March 2024
S
M
T
W
T
F
S
1
2
3
4
5
6
7
8
9
10
11
12
13
14
15
16
17
18
19
20
21
22
23
24
25
26
27
28
29
30
31
April 2024
S
M
T
W
T
F
S
1
2
3
4
5
6
7
8
9
10
11
12
13
14
15
16
17
18
19
20
21
22
23
24
25
26
27
28
29
30
May 2024
S
M
T
W
T
F
S
1
2
3
4
5
6
7
8
9
10
11
12
13
14
15
16
17
18
19
20
21
22
23
24
25
26
27
28
29
30
31
June 2024
S
M
T
W
T
F
S
1
2
3
4
5
6
7
8
9
10
11
12
13
14
15
16
17
18
19
20
21
22
23
24
25
26
27
28
29
30
July 2024
S
M
T
W
T
F
S
1
2
3
4
5
6
7
8
9
10
11
12
13
14
15
16
17
18
19
20
21
22
23
24
25
26
27
28
29
30
31
August 2024
S
M
T
W
T
F
S
1
2
3
4
5
6
7
8
9
10
11
12
13
14
15
16
17
18
19
20
21
22
23
24
25
26
27
28
29
30
31
Enquire about this property / Booking Request