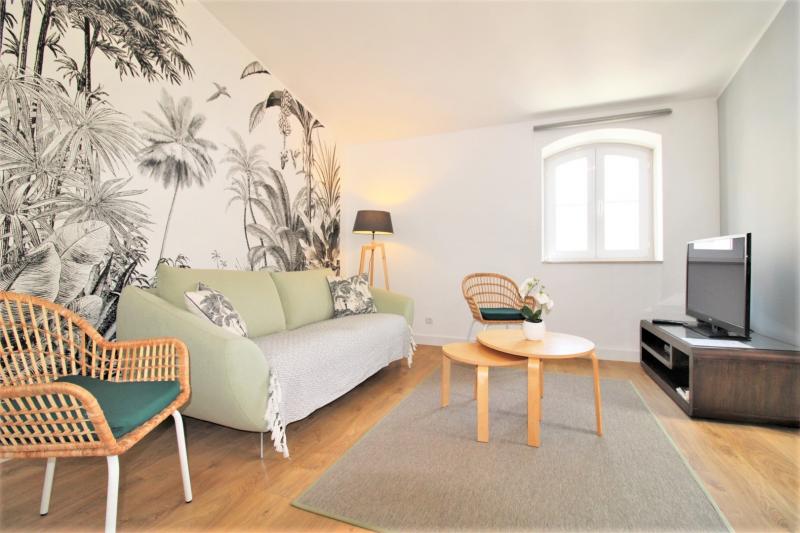 Cosy 1 bedroom apartment right in the heart of Lagos' historic old town, close to the main square.
This lovely second-floor apartment has been recently renovated, including a new kitchen and shower-room, air conditioning in the living room, and it is very well-maintained.

The bedroom is spacious with built-in wardrobes and a double bed, the shower-room is fresh and modern with an external window.

Creating an inviting space, the uniquely decorated open plan living space enjoys plenty of natural light. There is a well-equipped kitchen, dining area and TV, plus a sofa bed, which can sleep 1 adult or 2 children.

The location within the historic centre is superb, a short walk to many wonderful restaurants, cafés and shops, and 5-10 minutes walk away from beautiful beaches.

Available for winter let Nov-March

NOTE: The building does not have lift.
NOTE: Parking is very limited. There are paid car parks nearby and free parking further up the streets.


From:
€850/month
RATES:
*Rates shown refer to a minimum of 3 months between November and March. For other months/durations of stay, rates will differ.
Nº Licença Alojamento:
115308/AL
Nº Licença Habitação:
570/1967
ENQUIRE NOW
PROPERTY MAP
ENERGY RATING: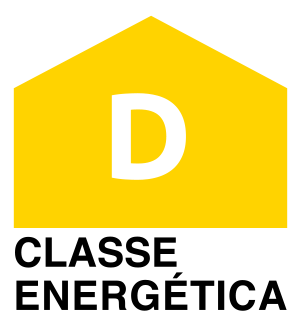 PROPERTY FEATURES:
Construction Area: 50m2
Air conditioned living room
Safe
Cable TV
Hairdryer
Iron & Ironing Board
Walking distance to amenities
Close to Beach
Walking distance to bus & train stations
Close to Town
Microwave
Walking distance to restaurants
Coffee Maker: Capsule
Walking distance to the beach
Dishwasher
Washing Machine
Open Space kitchen
WiFi Internet - High Speed (Fibre)
Equipped Kitchen
Availability
November 2022
S
M
T
W
T
F
S

1

2

3

4
5
6
7
8
9
10
11
12
13
14
15
16
17
18
19
20
21
22
23
24
25
26
27
28
29
30
December 2022
S
M
T
W
T
F
S
1
2
3
4
5
6
7
8
9
10
11
12
13
14
15
16
17
18
19
20
21
22
23
24
25
26
27
28
29
30
31
January 2023
S
M
T
W
T
F
S
1
2
3
4
5
6
7
8
9
10
11
12
13
14
15
16
17
18
19
20
21
22
23
24
25
26
27
28
29
30
31
February 2023
S
M
T
W
T
F
S
1
2
3
4
5
6
7
8
9
10
11
12
13
14
15
16
17
18
19
20
21
22
23
24
25
26
27
28
March 2023
S
M
T
W
T
F
S
1
2
3
4
5
6
7
8
9
10
11
12
13
14
15
16
17
18
19
20
21
22
23
24
25
26
27
28
29
30
31
April 2023
S
M
T
W
T
F
S
1
2
3
4
5
6
7
8
9
10
11
12
13
14
15
16
17
18
19
20
21
22
23
24
25
26
27
28
29
30
May 2023
S
M
T
W
T
F
S
1
2
3
4
5
6
7
8
9
10
11
12
13
14
15
16
17
18
19
20
21
22
23
24
25
26
27
28
29
30
31
June 2023
S
M
T
W
T
F
S
1
2
3
4
5
6
7
8
9
10
11
12
13
14
15
16
17
18
19
20
21
22
23
24
25
26
27
28
29
30
July 2023
S
M
T
W
T
F
S
1
2
3
4
5
6
7
8
9
10
11
12
13
14
15
16
17
18
19
20
21
22
23
24
25
26
27
28
29
30
31
August 2023
S
M
T
W
T
F
S
1
2
3
4
5
6
7
8
9
10
11
12
13
14
15
16
17
18
19
20
21
22
23
24
25
26
27
28
29
30
31
September 2023
S
M
T
W
T
F
S
1
2
3
4
5
6
7
8
9
10
11
12
13
14
15
16
17
18
19
20
21
22
23
24
25
26
27
28
29
30
October 2023
S
M
T
W
T
F
S
1
2
3
4
5
6
7
8
9
10
11
12
13
14
15
16
17
18
19
20
21
22
23
24
25
26
27
28
29
30
31
Enquire about this property / Booking Request